The central laboratory of Velammal Hospital is extensive and has a facility that is one of its kinds equipped with cutting-edge technologies and is an integral part of patient care. The lab operates round the clock with all possible services to support any emergency cases and ease the hospital procedures by reducing the waiting time. The lab is managed by an efficient and dedicated team of medical technicians.The unit has specialized expertise in cancer, cardiovascular diseases, infectious diseases, and neurological disorders. The faculty regularly participate in academic teaching, research activities and continuing medical education to update their knowledge along with their routine diagnostic work.This team of well trained and dedicated technicians performs proficient bench work. Computer-based hospital information system aids in managing patient samples from the receiving end, acknowledging the sample to reporting. All the lab reports are issued adhering to prescribed turn-around time. Critical reports are informed immediately to the concerned departments.
Department of Microbiology is manned to diagnose most of the infectious diseases. It performs basic serological and microbial culture tests and varied advanced tests.
It has spacious and well equipped separate service laboratories for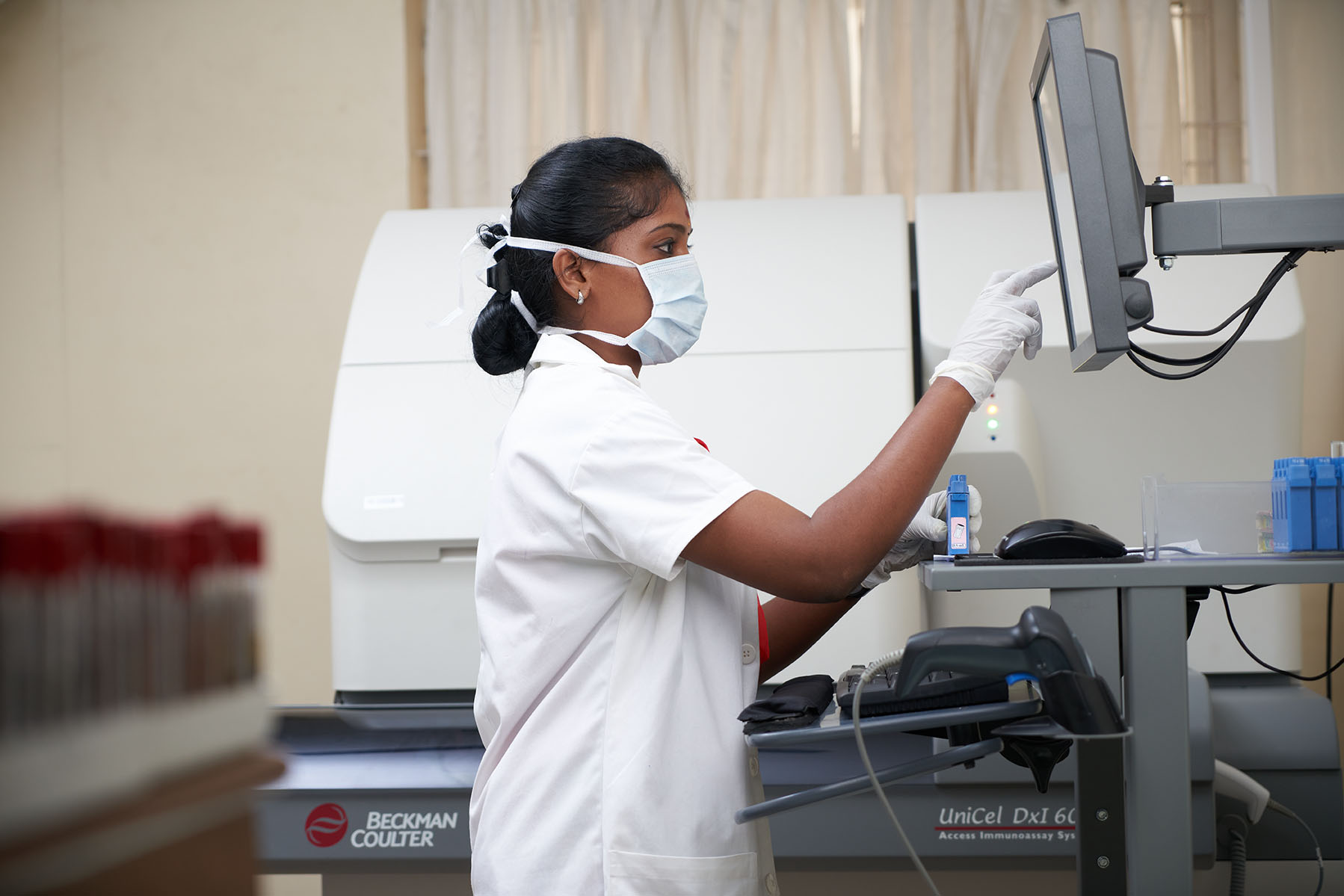 The laboratory provides testing in routine Biochemistry investigations, special investigations for hormones, drugs and metabolites.
FACILITY AVAILABLE FOR SPECIAL PROCEDURES ARE

The practice and expertise in tissue diagnosis at the Pathology lab comprises of immunohistochemistry and Frozen sections for diagnosis and surgical margins.